One-third of American workers report high levels of occupational stress. [1] Centers for Disease Control and Prevention. (2017, September 15). Stress at work. Retrieved from https://www.cdc.gov/niosh/topics/stress/ Compared to two decades ago, Americans work 8% more, and 13% hold a second job. In 2016, 64.7% of the 34.2 million American two-parent families reported both parents were employed. [2] U.S. Bureau of Labor Statistics. (2018, April 13). Occupational employment statistics. Retrieved from http://www.bls.gov/ooh/entertainment-and-sports/coaches-and-scouts.htm#tab-7 Due to the increases in the number of hours worked, people working multiple jobs, and the cultural shift to households with both parents working, it is likely that most people will experience occupational stress at some point in their career.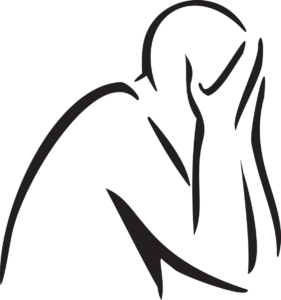 Individuals who experience occupational stress commonly deal with workplace challenges such as the demands of carrying out different roles, a lack of autonomy regarding how to perform their work, a continuously changing work culture, and interpersonal conflict among colleagues. [3] Goodman, A., Mazerolle, S.M., Pitney, W.A. (2015). Achieving work-life balance in the National Collegiate Athletic Association Division I setting, part II: Perspectives from head athletic trainers. … Continue reading Unfortunately, prolonged periods of stress may alter moods, thoughts, and coping behaviors. [4] Repetti, R., & Wang, S. W. (2017). Effects of job stress on family relationships. Current Opinions in Psychology, 13, 15-18. https://doi.org/10.1016/j.copsyc.2016.03.010
I recently was browsing through a mental health & balance website and came across an article by E. Scott regarding 9 steps to managing occupational stress (briefly summarized):
Start your day with a plan, good nutrition, & a positive attitude
Be clear of work requirements
Avoid interpersonal conflict
Stay organized
Be physically comfortable
Avoid multitasking
Walking at lunch
Put perfectionism on pause
Listen to music on the way home
Try to incorporate some of these tips, and see if it can curb some of that workplace stress you're experiencing. Stay healthy!
Dr. J
↑

1
Centers for Disease Control and Prevention. (2017, September 15). Stress at work. Retrieved from

https://www.cdc.gov/niosh/topics/stress/

↑

2
U.S. Bureau of Labor Statistics. (2018, April 13). Occupational employment statistics. Retrieved from

http://www.bls.gov/ooh/entertainment-and-sports/coaches-and-scouts.htm#tab-7

↑

3
Goodman, A., Mazerolle, S.M., Pitney, W.A. (2015). Achieving work-life balance in the National Collegiate Athletic Association Division I setting, part II: Perspectives from head athletic trainers. Journal of Athletic Training, 50(1), 89-94.

https://doi.org/10.4085/1062-6050-49.3.87.

Wayne, J. H., Casper, W. J., Matthews, R. A., & Allen, T. D. (2013). Family-supportive organization perceptions and organizational commitment: The mediating role of work-family conflict and enrichment and partner attitudes. Journal of Applied Psychology, 98(4), 606-622.

https://doi.org/10.1037/a0032491

↑

4
Repetti, R., & Wang, S. W. (2017). Effects of job stress on family relationships. Current Opinions in Psychology, 13, 15-18.

https://doi.org/10.1016/j.copsyc.2016.03.010