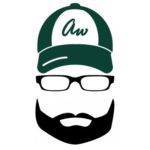 Mr. Wicks has a Bachelor of Science in Computer Programming and a Masters of Science in Project Management. He is well versed in NET C# Web Development, Front-End Development (HTML, CSS, JQuery), and Mobile Game Development (Objective-C & Unreal Engine 4 Blueprint). His work history includes experience in both the public and private sectors.
During the conversation, we discussed the importance of a father within the household. His father served as a positive role model and provided a blueprint of how to be a good man by the way he treated his mom and family. We also talked about how a father and what he should be to his kids (according to society) sometimes gets overcomplicated…
His actions spoke louder than any words he could've spoke to me
Throughout the conversation, we spoke about the driving force behind making wise decisions in life, how to maximize productivity, and the importance of time management. We discussed the concept of working hard early on so you get to play later, and how to set realistic expectations because life situations (e.g. marriage, kids) can change the time frame and dynamics of some goals. We also talked about the creativity and fulfillment involved in being an entrepreneur and taking on your projects.
Don't be afraid to be different and not conform to traditional thought… put in the work, put in the effort, and you'll see results from it!

Aside from his day job, Mr. Wicks is also an entrepreneur and co-owner of the media company; Mode_44. Be sure to check out his YouTube channel which is full of tips on coding, gaming, and other techie content.
After the interview concluded, our conversation continued (unrecorded) for another hour. We discussed mentoring young black men and retraining how we think in order to make it out of low socioeconomic environments. Not to simplify the struggle, but we have to open our minds to other ways of "getting out" aside from sports, and there must be a knowledge share. An article came up in the discussion, from a few years ago, that showed how a software developer/engineer could make the equivalent of a pro athlete over a lifetime (click image to enlarge)…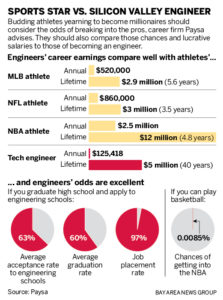 Be sure to SUBSCRIBE via iTunes, Amazon Podcasts, Google Podcasts, or Spotify, and check out the entire interview!