Mr. Jackson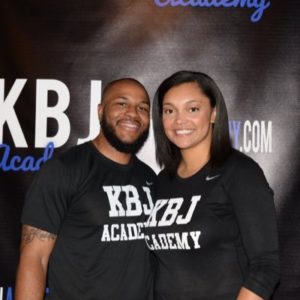 has a Bachelor of Science in Kinesiology and Exercise Science, and a Master of Arts in Coaching and Sports Administration. He works at the University of Texas at Dallas in the Behavior and Science Department. Under this departmental umbrella of cognitive science, neuroscience & psychology, he teaches freshman seminar classes, community-based service learning, and academic advising.
Mr. Jackson and his wife were both collegiate athletes and college sweethearts. They continued their love of the game, and each other, and for 8 years they found success coaching on all levels from JUCO to Division I. During their coaching tenure the husband/wife duo has received many accolades; coach of the year, ranked in the top 25, the fastest turnaround in conference history, best-winning %, highest GPA, and highest graduation rate to name a few. Mr. Jackson, alongside his wife, then took their passion for coaching and motivational speaking and created the KBJ Academy. Their business has not only received numerous positive testimonials, but they've also had articles featured in Voyage Dallas Magazine and The Houston Chronicle.
During the interview, Mr. Jackson spoke to the value of education and how it's never too late to learn or start a new career. He emphasized how we all should be in a constant state of learning as it is vital to our well-being. He also discussed how sports and education assisted him in overcoming different socioeconomic barriers growing up, and he shared the aha moment that changed his perception…
That time of my life was like the crap in the hallway… but my life took a turn for the better when somebody taught me what a Picasso looks like. Metaphorically that was a better way of doing things, a better life, a better way to live. So once I saw that Picasso, I started chasing it and got into a different mindset about things… If anybody has to start with a higher way of thinking, why not it be me?
Mr. Jackson also shared his experience being an entrepreneur and reiterated what most of the previous guests mentioned in regards to building a strong team that speaks life into you. He also left the following advice…
Watch who you tell your dream to, or your business plan to, because not everyone will be there for you. Some will steal it. Some will just throw weeds in your garden!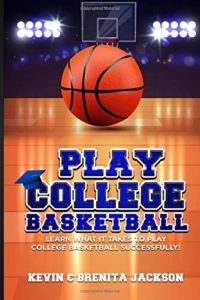 Throughout the conversation, we also discussed black love and how he courted his wife in college. Mr. Jackson said one of his favorite parts of being an entrepreneur is the ability to do business with his best friend; his wife. Please check out the sites of this loving couple, and support Black Business!
     – KBJ Academy Website
     – Coffee with KBJ Podcast
     – Hoops with KBJ Podcast
     – KBJ Instagram
     – KBJ Twitter
     – KBJ Book (Amazon)
Be sure to SUBSCRIBE via iTunes, Amazon Podcasts, Google Podcasts, or Spotify, and check out the entire interview!